How does your website measure up?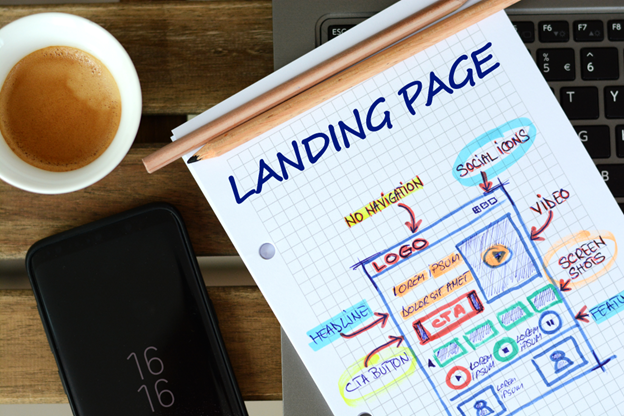 When it comes to creating a successful online presence, landing pages play a pivotal role. These unassuming web pages hold the key to converting visitors into valuable leads or customers. In this blog post, we'll explore the importance of landing pages on your website and how they can help you achieve your business objectives.
What is a Landing Page?
A landing page is a single web page with a clear and focused purpose: to prompt visitors to take a specific action. Unlike the homepage, which serves as a general introduction to your brand, landing pages are designed to capture leads, drive sales, promote products, or gather crucial data from potential customers. They are typically used in conjunction with marketing campaigns and are tailored to match the campaign's messaging, ensuring a consistent user experience.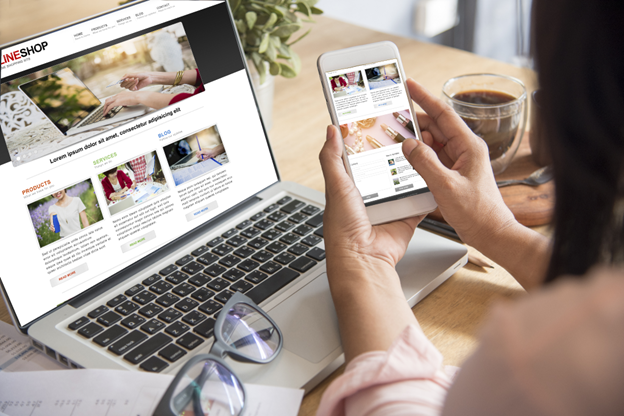 Capturing Leads and Conversions:
The primary goal of any landing page is to generate leads and boost conversions. By directing traffic from social media, search engines, or email marketing campaigns to a targeted landing page, you increase the likelihood of visitors engaging with your brand and taking the desired action. An effective landing page is designed to minimize distractions, present a compelling offer, and guide visitors toward a conversion funnel.
There are various types of landing pages. Here are some examples of various types of landing pages:
Product Launch Landing Page: This type of landing page is used to introduce a new product or service. It often includes compelling visuals, key product features, and a prominent CTA to encourage visitors to sign up or make a purchase.
Lead Generation Landing Page: This landing page is focused on collecting user information, such as names and email addresses, in exchange for something of value, like a free ebook, webinar registration, or access to exclusive content.
Webinar Registration Landing Page: This landing page is designed to promote and gather registrations for a live or recorded webinar. It highlights the webinar's topic, date, time, and the benefits of attending.
E-book Download Landing Page: This type of landing page offers visitors a free or paid downloadable e-book. It outlines the book's content and uses persuasive copy to encourage visitors to download it.
App Download Landing Page: Used for mobile apps, this landing page showcases the app's features, benefits, and user reviews. It provides direct links to download the app from app stores.
Event Registration Landing Page: This landing page promotes an event and encourages visitors to register. It includes event details, agenda, guest speakers, and a straightforward registration form.
Pre-launch Waiting List Landing Page: When a product or service is not yet available, this landing page creates anticipation by inviting visitors to join a waiting list. It often promises exclusive early access or benefits.
Limited-time Offer Landing Page: This landing page promotes a limited-time discount or special offer to create a sense of urgency and encourage immediate action.
Remember, the effectiveness of a landing page depends on various factors, like a compelling headline, persuasive copy, clear CTA, eye-catching visuals, and a user-friendly design. Always ensure that your landing pages align with your marketing goals and provide a seamless user experience.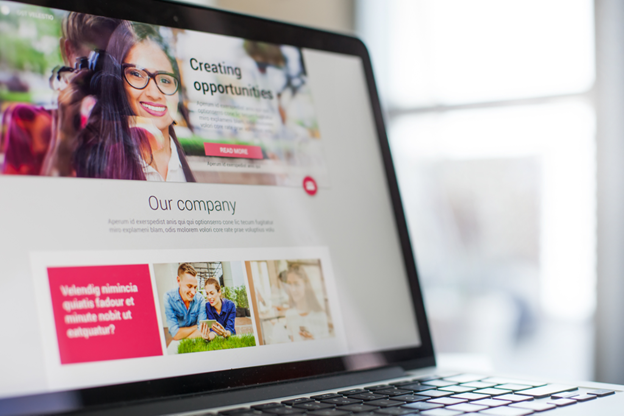 Focused Marketing and Audience Segmentation:
Landing pages enable you to target specific audiences with tailored messages, addressing their pain points and offering solutions that resonate with them. By segmenting your audience based on demographics, interests, or behaviors, you can create multiple landing pages for different groups, leading to higher engagement and more conversions. This personalized approach instills confidence in your visitors that your brand understands their needs.
Improved User Experience:
When visitors arrive on your website through various channels, they want to find what they are looking for quickly and easily. Landing pages offer a seamless user experience, eliminating the need to navigate through the entire website to find relevant information. With a well-designed landing page, users can access the information they seek effortlessly, enhancing their overall satisfaction with your brand.
Data and Insights:
An essential aspect of any marketing strategy is data collection and analysis. Landing pages help gather valuable data about your audience's preferences, behavior, and interactions. By tracking metrics such as click-through rates, bounce rates, and conversion rates, you gain insights into the effectiveness of your marketing efforts. This information allows you to refine your strategies, optimize your campaigns, and continuously improve the performance of your landing pages.
A/B Testing and Optimization:
Landing pages offer a perfect canvas for A/B testing, where you can experiment with different elements like headlines, calls-to-action, images, and forms. By comparing the performance of different variations, you can identify what resonates best with your audience and refine your landing pages accordingly. Continuous optimization ensures that your pages remain relevant and impactful, leading to higher conversion rates over time.
In today's competitive digital landscape, a well-crafted landing page is the key to unlocking the full potential of your website. By strategically using landing pages, you can capture leads, drive conversions, and gain invaluable insights into your audience. Remember to keep your landing pages focused, visually appealing, and aligned with your marketing campaigns to achieve the best results. So, go ahead and harness the power of landing pages to propel your business toward success.
Looking for a website design company to handle your landing pages?
Perfexion, Inc. is a full-service, award-winning website design firm servicing the Greater Philadelphia market. We have helped hundreds of small to medium-sized businesses propel their digital presence and increase conversions with high-performing websites. Our design experts use a collaborative approach to creation and design for optimal form and function. When you need a dynamic website that converts prospects into clients – look no further than Perfexion!
Contact us today
for your
free website and landing page consultation
with Perfexion, Inc.
Website: pfxn.com
Email: hello@pfxn.com
Call: 610-783-7660
SAY HELLO