Reasons your website may not be as effective as it should be…
You did it! You started a business! You have your employees working, sales are happening, and you have a website up and running. Things are falling into place. Fast forward 5 years. Your business is growing. You've hired a few more employees. Sales are pacing well – but deep down you feel there is more that can be done. Oftentimes, business owners set up their website in the beginning, but then, it sits out there in the tremendously vast internet among over 1.6 billion other websites out there.
It was working great for you in the beginning. What happened?
An average of 252,000 websites are added into the interverse every single day! Other businesses, like yours, are all fighting for the attention and commerce of internet users. So why, in only 5 years, may your website not be performing for you as it did before?
Websites are not a "set-it-and-forget-it" project
Just like other aspects of your business, your website needs to be continuously maintained, updated, and refreshed to stay relevant. In the beginning, your site is crushing sales numbers, engaging with new customers, and increasing your brand awareness. Overtime, competitors with similar products and services freshen their websites, add new content, update images, and add additional features for a better user experience. What happens? Their websites start showing up higher in search results than yours and you begin to fall to the bottom of the page, maybe even page 2 or 3.
Think about your own search habits – how far down on a search page do you go when looking for your answer? Chances are, not more than about halfway down page 1. Consumers crave immediate satisfaction in today's fast-paced world. They want answers and they want them quick. If they have to dig around the internet to find you, chances are they won't.
Technology for websites changes all the time
Just like cell phone companies are always advancing technologies surrounding their devices, website advancements are happening every day. From interactive tools to e-commerce platforms, the right website can truly take your business to the next level. For this to happen, you must ensure your website is integrated with the latest features and most advanced user interfaces. It's always been said, first impressions are everything.
Let's look at a practical example. Imagine you are searching for a kitchen remodeler. This is typically a large investment purchase. You've done your research and know what you want and are now on the search for the perfect company to entrust the heart of your home too. One company has 99% small print text on their website. They have a phone number. Very limited images. Only a home page and a contact page. While it may be a great company, their website isn't showcasing their talent and expertise.
Another company has beautiful before and after images scrolling across the main screen. Their contact information is displayed on every page and prominently displayed throughout various places. They have an interactive chat option for you to get immediately connected with someone who can help. They offer multiple different methods of communication with them, including a quick fill contact form, chat box, email, phone, and showroom location. They have pages throughout their website that go into greater detail about the different stages of the kitchen remodeling process, estimated timelines for projects, details on various options for our remodel and articles and blogs about choosing the right countertops and most durable flooring for a high traffic area of your home.
Now, with all that information in front of you – which one do you think more consumers will engage with?
People want the ease of convenience. In order to win their business with so much competition, your website needs to be the sounding board for what sets you apart, why a consumer should choose your business to work with, and what makes you an expert in your field. As your business grows, so should your website.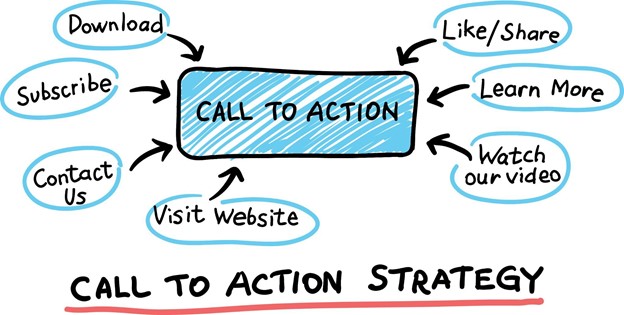 You have no call to action
Once a visitor lands on your website, it is critical that you direct them to exactly what action you want them to take. Do you want them to call? If so, your content should direct them to "call now for a free estimate" or "call now and speak directly to the owner". If you prefer visitors to fill out a form with their contact information and some details about their project, then your site should be guiding them to the contact form page or link. If you don't direct your website visitors on what type of action to take, 9 times out of 10, they won't take any action at all.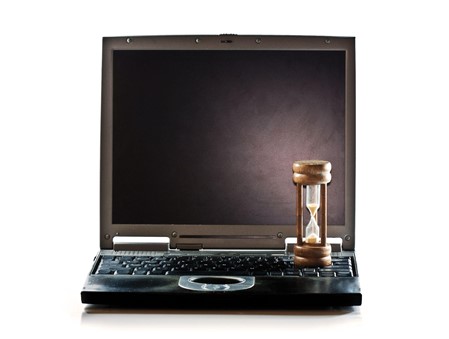 You have an outdated design
Just like clothing styles change overtime, so do website designs that appeal to consumers. Designs can change based on trends, industry, competition, economy, or age.
New trends in web design pop up all the time. Minimalistic, sleek, artistry, formal: based on your services and target audience often determines how often your website design platform will need to be updated. If you are in the technology and/or ecommerce industries, your design trends will change more rapidly than say maybe a business in the home services industry. Design trends are important for a few reasons. They show the public that you are updating and maintaining your site on a consistent basis, which indicates you are progressive and stay ahead of the curve. Your website design indicates that you care about the user experience and want to provide the optimal platform for customers to interact with your business and learn more about you. As design trends become popular, visitors to your site may find an older design more cumbersome and confusing, which could lead to them leaving your site without engaging with your business. Trends can have a direct effect on functionality. Design trends that incorporate a lot of features were prominent 3 or 4 years ago. Today, more and more companies are opting for a cleaner and streamlined look, which can be more appealing to the eye.
However your industry is affected, website designs need to be "freshened" every few years. This does not mean you have to purchase an entirely brand new website every 2 years. The suggestion is to freshen up the overall look, feel, colors, and overall features that the site consists of to keep your website relevant and attractive to potential customers.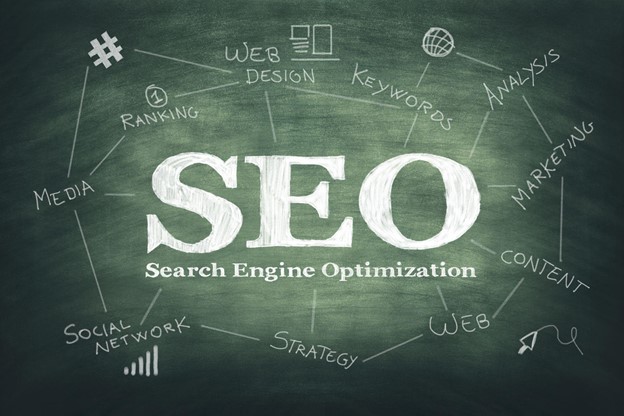 You do not have the proper SEO throughout your website
Yep – this is the biggie! SEO. The key to everything when it comes to your website. We are going to take a deeper dive in a future blog about SEO, but let's do a quick overview. SEO stands for Search Engine Optimization.
How does SEO work? It's actually pretty simple. When a person does a search on a search engine, or any query search across the web, they type a series of keywords or phrases into a search bar to find the best match to answer their need.
The search engine uses proprietary algorithms to scan websites across the web that include the same keywords and or phrases that person is looking for. The websites that have the most keywords or phrases that match that person's search are shown at the top of search results. Websites that don't, fall to the bottom, and essentially never get seen.
While the explanation sounds really simple – SEO is a very complex task made up of customized strategies and continuous maintenance. Web marketers use special technology to discover which keywords and phrases, including variations of these, that are most commonly used for your industry. They then use specialized content, coding, alt text, and page links to embed within your website for optimal search results.
The better your SEO, the higher your website will show up on search engines leading to an increase in business and revenue. An important note to remember – SEO is a continuous building of keyword structures throughout your website. Because search terms change frequently and most businesses offer a multitude of products or services – SEO is a very specialized skill that, to get the best results, should be managed by an SEO specialist.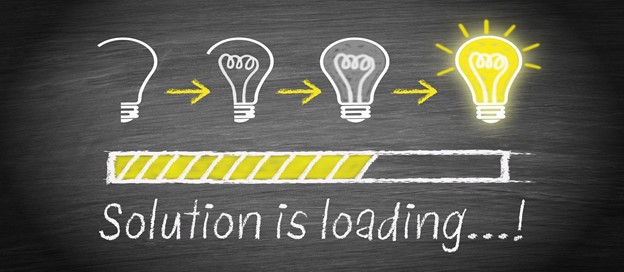 If you are wondering why your website may not be performing up to par or are looking to refresh your website for better functionality, appearance, and attract more customers – we would love to help! Perfexion, Inc. is a full-service interactive agency specializing in web development, branding, search engine optimization, IT networking, and custom software design. Perfexion is your complete web presence solution-based company. If you would like to learn more about how we can help your business, click here to schedule a complimentary consultation.
Contact Us for more information!
WEBSITE pfxn.com
E-MAIL hello@pfxn.com
CALL 610-783-7660
SAY HELLO