Follow these tips to find the right website design firm to design for your next website project.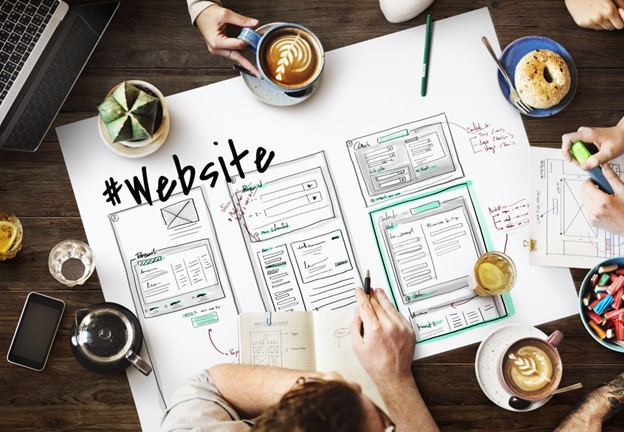 In today's digital age, having a website for your business is a must. It's a powerful marketing tool that helps businesses reach their target audience, showcase their products or services, and establish their brand identity. However, creating a website that accurately reflects your business, meets your customers' needs, and aligns with your goals can be challenging. This is where hiring a professional web design company can help. But with so many options available, choosing the right one for your business can be tough. Below are key factors when choosing the right company to design your website.
Determine your goals and needs.
Before beginning your search for a website design company, you should clearly know what you want to achieve with your website. Lay out your goals, objectives, and requirements so that you can effectively communicate them to potential website design companies.
Look at their portfolio.
A good web design company will have a portfolio of their previous work available on their website. This is a great way to assess their skills, creativity, and design style. Look for websites that are similar to what you want for your business. Check out the user experience, design, and functionality of these websites. If you like what you see, it's a good sign that the web design company can deliver a website that aligns with your expectations.
Check their references and read reviews and testimonials.
Checking their references before hiring a web design company is a good idea. Reach out to their past clients and ask them about their experience working with the company. Did they deliver the project on time? Were they responsive to their needs? Was the final product what they expected? You want to ensure you are working with a reliable and trustworthy company with a track record of delivering quality work.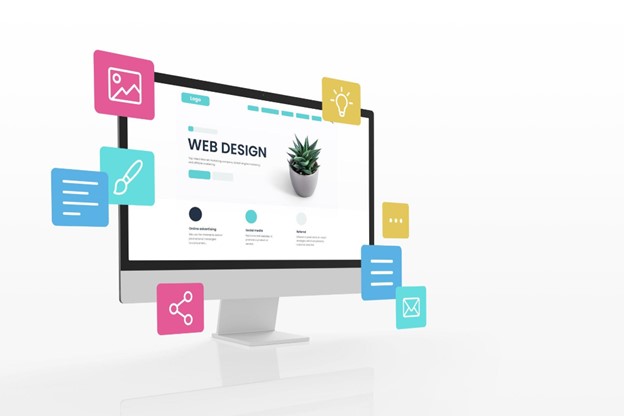 Evaluate their expertise.
Not all web design companies are created equal. Some specialize in creating websites for a particular industry or niche, while others offer a broad range of services. Before hiring a web design company, ensure they have experience designing websites for your industry or niche. They should also have the technical expertise to implement the features and functionality you need for your website. You can ask them about their experience with website builders like WordPress, Wix, and Squarespace or coding languages like HTML, CSS, and JavaScript.
Consider their communication skills.
Effective communication is crucial when working with a web design company. You want a responsive company that listens to your needs and keeps you informed throughout the design process. When you first reach out to a company, pay attention to how they communicate with you. Do they respond promptly? Do they ask questions to understand your business and website goals? Do they explain their design process and timeline clearly? If they can communicate effectively, it's a good sign that they can work collaboratively with you to create a website that meets your needs.
Ask about their process.
Have them explain their process for a new website design. Ask them how they gather their information, create design concepts, and implement changes. How many modifications can you make once a draft is accessible? What is the estimated time frame from conception to completion for this project? Knowing these answers will allow you to evaluate whether the website design firm is right for your project.
Look at their pricing.
The cost of web design services varies depending on the company you choose, the complexity of your website, and the features and functionality you need. Some web design companies charge a flat fee, while others charge by the hour. Make sure you understand their pricing structure and what is included in their services. You don't want to be surprised by unexpected fees later on. A reputable web design company will provide you with a clear and transparent pricing structure upfront. It's good to remember that your website is an invaluable asset to your business. When selecting the right website design company, while the price is important, make sure the company has a proven track record and understands the importance of conversions. Sometimes, getting the best "deal" on a website will cost more eventually.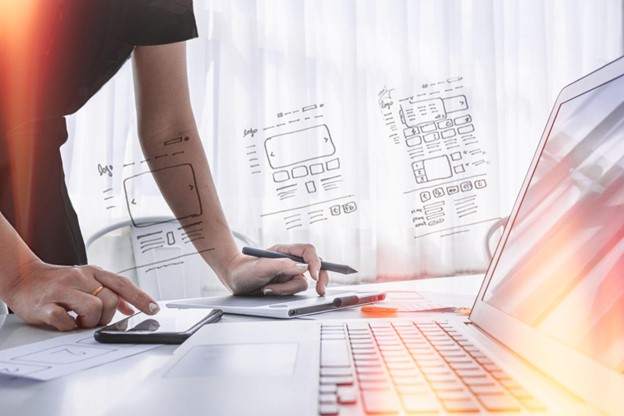 Consider their after-sales support.
A good web design company will provide after-sales support to ensure your website runs smoothly and stays up to date. Ask the company about their after-sales support and maintenance services. Will they provide updates and security patches? Do they offer website hosting? Will they help you with website backups and data recovery? What about regular SEO updates and integrations? A reliable web design company should provide ongoing support to ensure your website remains secure and functional.
They are in the know about the latest trends.
In order to be a great website design firm, you must be abreast of the latest design trends, technology advancements, and integrated features to be user-friendly and convert potential shoppers into paying customers. Look for a company that maintains consistent training and education on the ever-evolving industry and is versed in the newest trends, elements that will convert, and fads to stay away from.
Trust your instincts
Finally, trust your instincts when choosing a web design company. If you feel comfortable working with them and have demonstrated expertise, experience, and excellent communication skills, then they might be the right choice for your business. Remember that you will be working with them for a long time. The relationship with your web design company is like an employee. They become part of the business; you need to feel that they truly understand your culture and fit in like a core team member.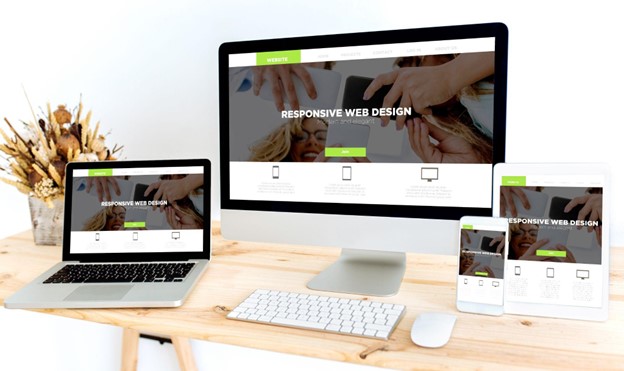 Looking for a website design company to handle your website project?
Perfexion, Inc. is a full-service, award-winning website design firm servicing the Greater Philadelphia market. We have helped hundreds of small to medium-sized businesses propel their digital presence and increase conversions with high-performing websites. Our design experts use a collaborative approach to creation and design for optimal form and function. When you need a dynamic website that converts prospects into clients – look no further than Perfexion!
Website: pfxn.com
Email: hello@pfxn.com
Call: 610-783-7660
SAY HELLO