What is a Backlink?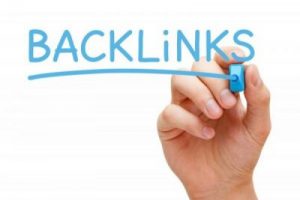 When a webpage links to another webpage, it's called a backlink. Backlinks are essentially incoming links to a webpage from another website. Commonly known as "incoming links", backlinks connect through external websites. The number of backlinks can be an indicator of the importance and originality of that website. Not only are backlinks one of the factors that determine how well your webpages rank, these links can also determine how those webpages are found.
Some Key Terms Related to Backlinks
Anchor Text: This is the text that is highlighted in a hypertext link. It usually appears as blue underlined text, but it can be changed to different colors. Anchor text should be relevant to the webpage you're linking to, instead of generic text. Clicking on this text brings the user directly to the webpage.
Do-Follow Link: These links can be added into a blog post or webpage. They allow search engines to follow and reach a website. Do-follow links can boost SEO optimization by helping improve the webpage's ranking. A Do-Follow link can pass the SEO strength, or "PageRank" of the page it resides on, to the site that it links to.
No-Follow Tag: This indicates to search engines that a given link should not influence the ranking of the link's target in the search engine's index. It is a way to tell search engines that a given link should not be counted as a "vote" in favor of that content.
No-Follow Link: These are links that link to another website, but the link contains a no-follow tag. They don't boost page ranks to improve the overall ranking and SEO optimization of the site. No-Follow links do not improve your ranking, pass you DA, and from a Google index perspective have no value. There are ways to get value from no-follow links, which would be its own blog topic.
High-Quality Link: A high-quality link is a link that comes from a high-quality site, containing consistent readership, traffic flow, ranks for valuable relevant keywords to your business, offering value to the sites visitors. The link should link to your website preferably using your keywords or keyword phrases that you wish to rank for. These links can give your website a ranking boost.
Low-Quality Link: These are the links that come from websites that have a low ranking potential or value and should not be trusted (i.e. automated sites, spam sites). If the link does not appear to be natural, it probably isn't. If a link violates Google's guidelines, consider it a low quality link.
Internal Link: Internal Links are hyperlinks that point at the same domain as the domain that the link exists on. They are the links that go from page to page within the same domain. They are commonly used in main navigation for a website or as a way to connect website content in a positive way for the user of the site.
Linking Root Domain: Linking Root Domains are the number of other sites that link to your page/site. These are the backlinks coming into the website from a specific domain. These do not include multiple links to a website if the links come from the same domain.
Link Juice: Link Juice refers to the value or equity passed from one page or site to another. This value is passed through hyperlinks. Search engines see links as votes by other websites that your page is valuable and worth promoting.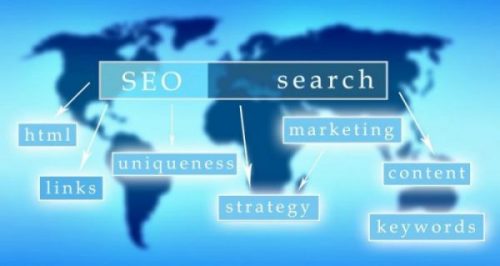 Why are Backlinks Important?
Comparable to a citation, backlinks are crucial for successful SEO campaigns. Backlinks are one signal that impacts a website's ranking when searching online. Backlinks can indicate an interest in your website or company. If numerous sites link to the same website or webpage, search engines will more likely value that website's content, providing the content is unique, accurate, and well written. Essentially, backlinks are similar to ratings. The more rankings or links a particular webpage has from another website, the more likely a user would go to that website and actually use it to their benefit.
Important aspects of backlinks are that they should be natural, valuable, and relevant. A backlink should not seem forced or artificial, should relate to the website or webpage it is linking to and should positively contribute.
For example, let's say a restaurant webpage receives a backlink from a popular food review or critic website. The restaurant site has gained a valuable and natural backlink from the food review site because both websites can compare and share information about food and similar topics. For example, the restaurant may want to determine how to develop a larger business by catering to the surrounding area. The food review website can share what they have seen as positive and negative attributes of surrounding restaurants and pass that on to the restaurant.
More Advantages of Backlinks
Backlinks encourage better search engine rankings, and thus, improving overall organic search and rankings. If your webpages are receiving valuable links from other sites, those links will most likely rank higher. Backlinks help search engines find links to your site to improve crawling and indexing processes. Lastly, they help gain referral traffic, which allows for more users to visit your site from valuable/legitimate websites.
In order to develop a strong ranking profile, it is better to obtain good quality backlinks (from trusted sites with good content), rather than just trying to increase the number of backlinks with low quality backlinks. Often, websites have too many backlinks that don't contribute to the value of their site and most importantly their clients and potential clients. Having backlinks that supplements your content and improve your website or webpage's ranking is much more important than just having a large number of low quality backlinks that do not help improve your site. Content is perhaps the most important aspect of a websites profile. Websites that produce valuable content have more successful SEO campaigns and websites. Good backlinks signal to Google that your website is a quality and reliable resource.
How Do You Get Backlinks?
The easiest way to get backlinks is to start writing and publishing quality content. If you write relatable and interesting articles, people will want to click on them and share them. Once articles are being shared at a fast pace, the higher the chances the writing will go viral and grab attention of companies, websites and individual people.
Commenting on well-liked and shared blogs will help with getting backlinks because of an increase in traffic and search visibility. Commenting on relevant blogs will be the most useful.
Starting public forums and linking to blog posts in those discussions is another way to increase the chances of getting backlinks, but make sure these forums are easy to navigate and credible. Submitting to top social media networking sites will aid in helping blogs go viral.
Writing the right post for the right site is crucial. You should not writing posts for random sites in hopes of getting your backlinks posted on those websites.
To build backlinks to your site, each link should be monitored to ensure it carries value to your SEO campaign. If you build your backlinks in a smart and cautious manner, you will receive positive feedback.
What Should I Not Do With A Backlink?
Although backlinks can seem complicated, the simpler they are, the more successful they tend to be. Backlinks should not have only specific anchor text. This can look automated and this type of behavior may lead search engines to penalize your site.
There shouldn't be any inappropriate or odd behavior when creating backlinks. This includes asking websites to put your links on their site, offering to pay for links, cross-linking with another site and excessively publishing content to your site related to your links. Regardless of the amount of backlinks a site gets, it will fail if the content is not original with high quality.
Conclusion
Increasing SEO campaigns, encouraging better search engine rankings, improving organic ranking and search results, and developing a stronger website are just a few reasons why using backlinks is beneficial. Remember, creating good quality content that is easy to read and navigate, should be your primary goal. Backlinks can contribute to higher rankings and a better user experience.
Contact us to learn how we can make your
website
more secure and keep your
SEO
efforts and strategy strong.
WEBSITE pfxn.com
E-MAIL hello@pfxn.com
CALL 610-783-7660
SAY HELLO
References
https://moz.com/learn/seo/backlinks
https://www.searchenginejournal.com/natural-link/209256/
https://www.searchenginejournal.com/local-backlink/213290/
https://www.searchmetrics.com/glossary/backlinks/